In order to connect the module to Amazon's services you must autorize Prestalia as a developer. This procedure will let you obtain the mandatory TOKEN that you will have to fill in the dedicated configuration field within our module.
Authorise a developer
Set the I have my own developer account to No within the module's Connection tab.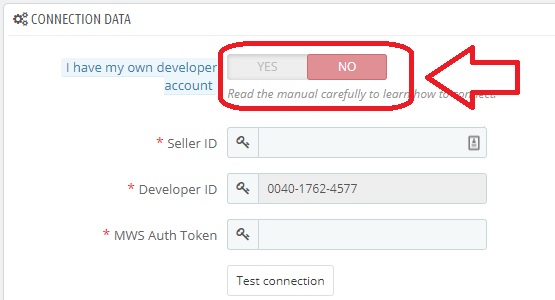 Login on your account on the Amazon's Seller Central. After this, click on the link at the top right of the page (Settings -> User permissions), scroll down and click on Visit Manage Your Apps.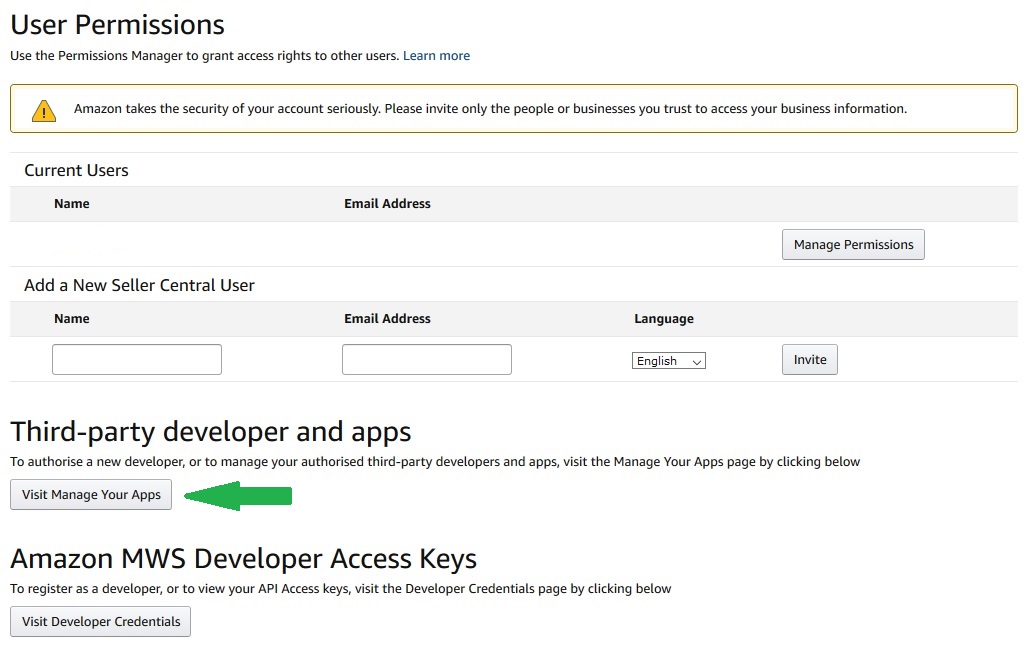 Select Authorize new developer and fill in the following informations:

Developer's name: Prestalia
Developer ID: 0040-1762-4577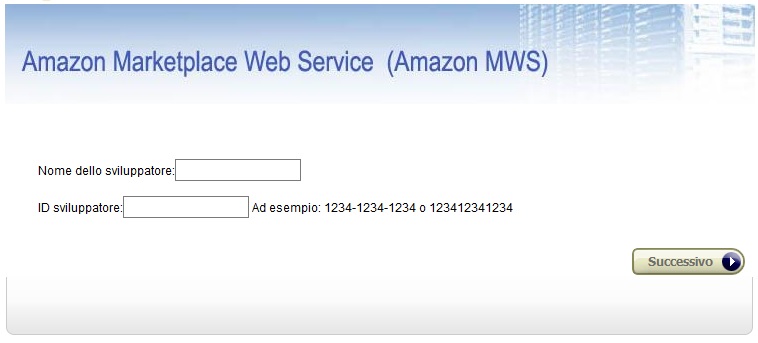 At the end of the procedure you will receive the MWS Authorization code (it will appear after clicking on the Show button under the MWS Auth Token column) that you will have to copy inside of the module together with your Seller ID. Save, then click on Check connection to verify if the connection with Amazon is working properly.