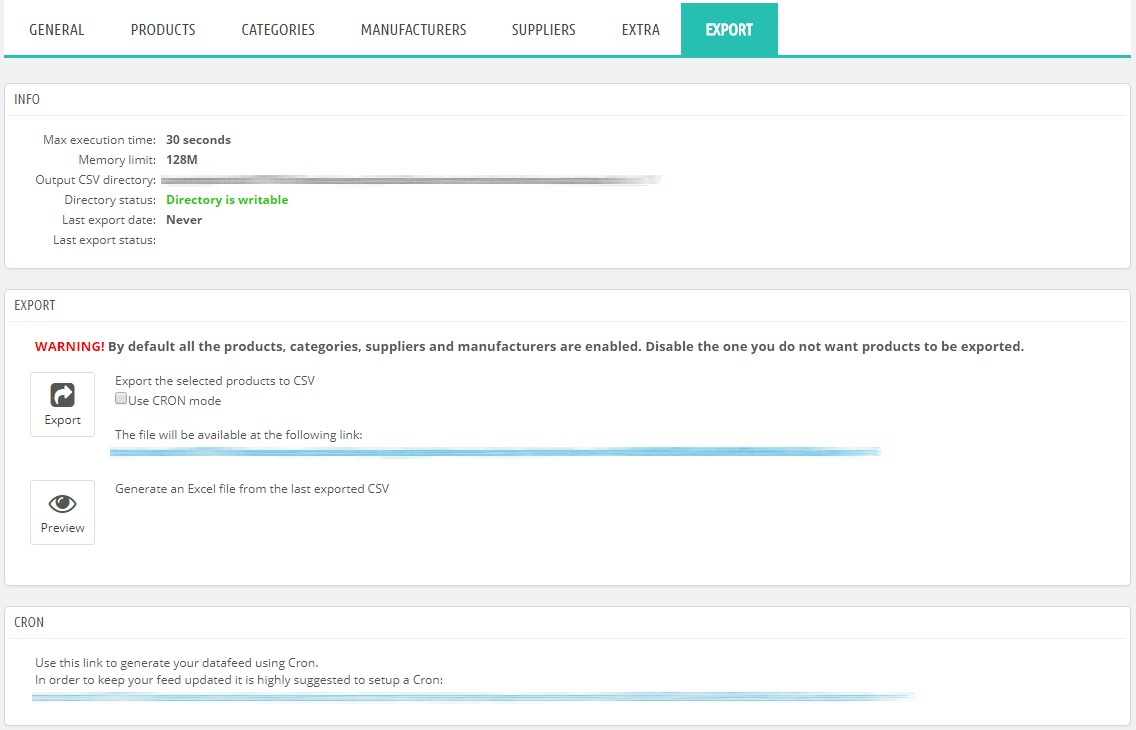 In this tab you will find some useful informations for the correct module use on your server, you will find summarized:
Max execution tim
Memory limit
Output CSV directory
Directory status
Last sync date:
Last sync status:
EXPORT
By clicking on the Export button it is possible to start the products export process in real time. The operation will be performed in a series of cycles so to better report the current export progress.
If you select the Use CRON mode, the module will perform longer cycles, so to let you understand how many CRONs will be required on your server. If the whole operation will take 3 cycles to complete and each of them will take 10 minutes, then you will have to setup 3 CRONs on you server, with a time interval of least 10 minutes bewteen one and the other.
CRON
The link found here is used to configure a CRON (automatic execution of the synchronization process) on your server task. The CRON must be set with time intervals between syncs that allow each of them to be completed properly.